Tuesday, May 24, 2016
Despite years of asking for help from Iowa state officials and Big Ag, pollution in the river water – particularly from nitrates, which are toxic byproducts of fertilizer and manure – was only getting worse and costlier to remedy, to the tune of $80 million to build a new treatment plant.
Monday, May 23, 2016
zoos and safari parks | Project to End Great Ape Slavery (PEGAS)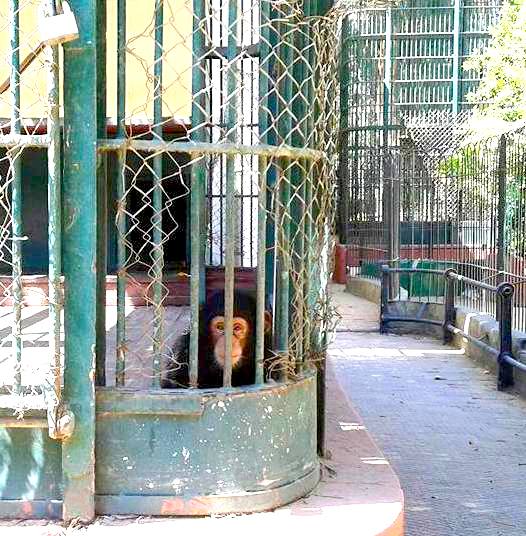 Today Doodoo languishes in a rusting cage because the Egyptian CITES authorities refuse to allow him to go to a proper sanctuary. Sweetwaters Chimpanzee Sanctuary in Kenya has offered to pay all expenses to relocate him there, to join five other chimpanzees that were rescued from Egyptian traffickers in 2005. Photo by Dina Zulfikar.
Why 'Animal Rights' Is a Contradiction in Terms : The Nonhuman Rights Project
time to take away the rights (or legalized 'personhood') from CORPORATIONS and do the morally just thing by extending rights to fellow animals, the non-humans...
Hundreds of organizations say they work for "animal rights." But the only animal with legal rights is the human animal. No other animal has any rights at all. None.


How come?


To have a legal right, one must have the "legal capacity" for a right. If one has this capacity for a legal right, one is a legal "person." No nonhuman animal has been recognized as a legal "person." This means that no animals, other than humans, have legal rights




Read more at:.http://www.nonhumanrightsproject.org/2013/03/23/why-animal-rights-is-a-contradiction-in-terms/
John Scanlon CITES Secretariat : End Great Ape Slavery
Project to End Great Ape Slavery (PEGAS)
https://freetheapes.org/2016/05/11/great-ape-trafficking-an-expanding-extractive-industry/
https://news.mongabay.com/2016/05/great-ape-trafficking-expanding-extractive-industry

/
Paris Hilton holding an infant orangutan in Dubai, a known wildlife smuggling center. Photos like this on social media create the impression that it is trendy to keep ape pets. Photo via Instagram.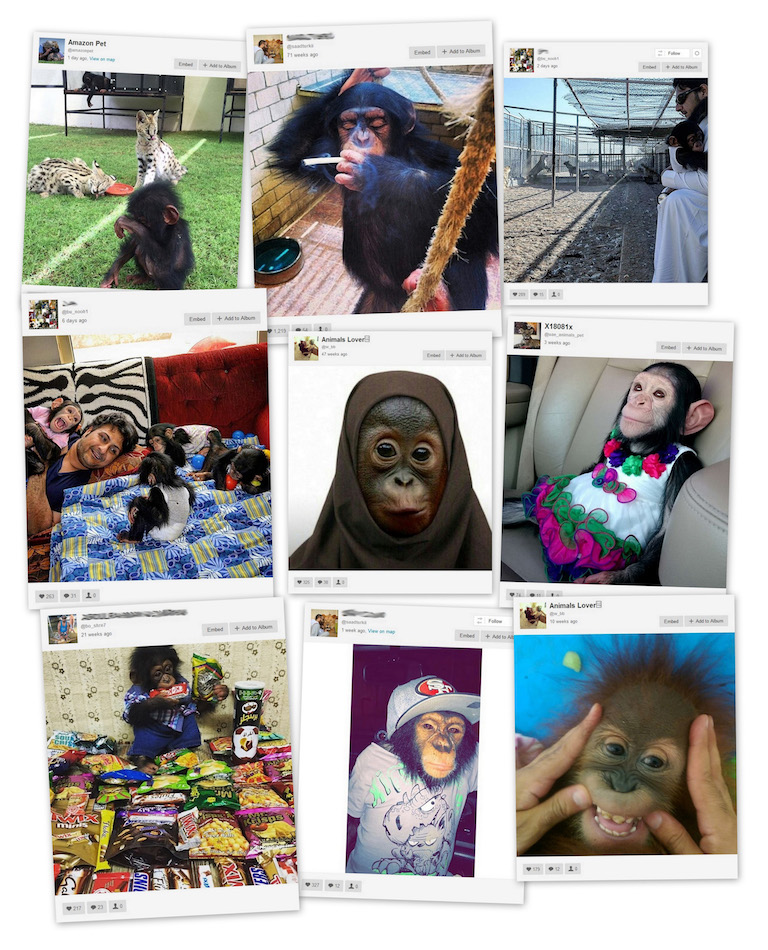 Animal Liberation Links
PETA TV -- Animal Rights TV