Thursday, August 11, 2016
United States... by Rev. Billy & The Stop Shopping Choir | Generosity
Our map will expose 100,000 toxic sites where Monsanto's Roundup and Glyphosate are sprayed in parks, playgrounds and public spaces. Over 13.42 billion pounds of Glyphosate have been sprayed on our planet in the past decade. Glyphosate use has risen exponentially since the introduction of genetically modified crops.
The EPA is holding a public hearing on glyphosate on October 18th. We want to present our map as evidence. Scientific studies show that Glyphosate is carcinogenic and toxic. Glyphosate is persistent in our blood, bodies, soil and water. It is in our breast milk and most organic foods. It is ubiquitous. Glyphosate has been linked to non-Hodgkin's lymphoma, birth defects, celiac disease, allergies and asthma.
It only costs one dollar to reveal one public place that has been sprayed with our tax dollars. One dollar includes paying for the public record, scanning, entering, uploading and placing one skull and crossbones on our map.
https://www.youtube.com/watch?v=eExrC79Oe_M
US Map of Poisoned Parks and Playgrounds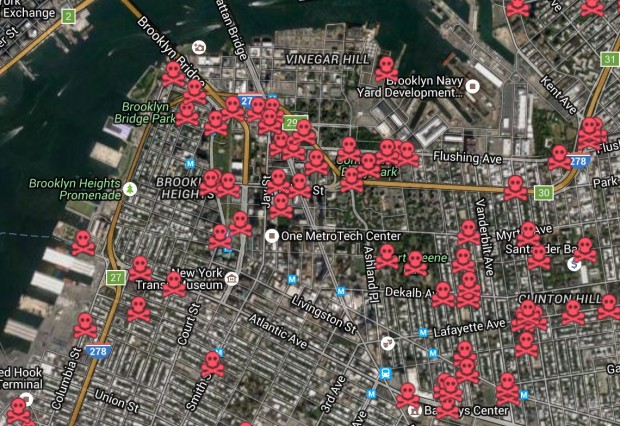 Animal Liberation Links
PETA TV -- Animal Rights TV